Conductor – Andrew McTaggart
Members of Ayr Choral are looking forward to an exciting season ahead with our newly appointed Musical Director Andrew McTaggart. Andy needs little introduction in Ayrshire – he was our Associate Conductor last season, and currently is Chorus Master for the high profile Cumnock Tryst Festival Chorus. Andy was also Musical Dir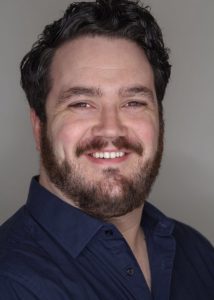 ector for Troon Chorus from 2005-12. He studied conducting while at the Royal Conservatoire, and has also had considerable conducting experience with young people – including as Co- Director of Caledonian Voices, as well as working with NYCOS, and his own Little Larks project.
Also widely known as a leading Baritone soloist in
operatic roles and Concert performances across the UK, Andy recently made his debut at the Edinburgh International Festival as soloist in a much starred Usher Hall performance of Vaughan Williams' Five Mystical Songs with Christopher Bell and NYCOS. He has also had a busy summer as an impressive Falstaff with Opera Bohemia, whose tour of Scotland included Ayr Gaiety.

Accompanist – Morag Walton
Morag graduated with a B. Mus. (Hons) at Glasgow University in 1969, followed by three and a half years teaching music in Ayr and Prestwick Academies.
With a young family, she started teaching piano at home in 1979, developing the talents of many local young people to a very high standard.
She initially joined ACU in 1971 for one concert and returned to the alto section in 1975. She has worked with four conductors as singer and accompanist – William Bowie, Stewart Linton, Hamish Good, and Gerry Doherty.
In 1994 Morag was appointed accompanist, showing considerable skill and an intuitive talent for reading the conductor's mind!
She has been a church organist and choir leader since 1987 at Castlehill and subsequently St Leonard's churches in Ayr.
For three years Morag led an all-female unaccompanied group, 'Serenata', which performed locally for various charities.
In all her roles Morag has written her own arrangements of many choir pieces, including for carols sung by Ayr Choral.
Assistant Conductor – Matthew McKinney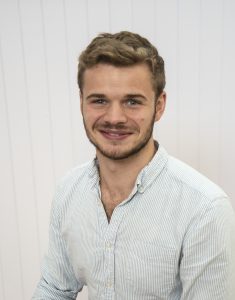 Matthew is a final year student in undergraduate performance at the Royal Conservatoire of Scotland. As a tenor he has been a professional chorus member and soloist. He has also worked as a conductor, teacher and coach, and is keen to broaden his experience. As a member of the Genesis 16 Scheme and Dunedin Consort "Bridging the Gap" he has had the opportunity to work with professional singers and conductors at the highest level.