Conductor – Gerry Doherty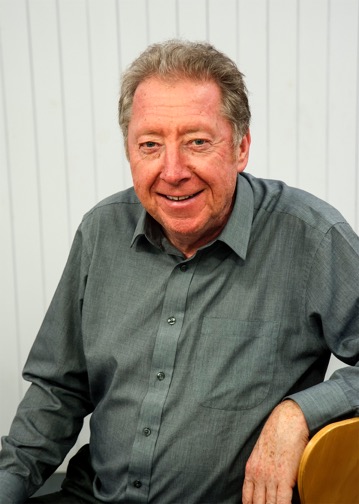 Gerard Doherty has a career that encompasses conducting, playing violin with all of the major orchestras in the country, including 23 years as 1st violin with the Royal Scottish National Orchestra, and as an instrumental teacher for local authorities and at the Royal Conservatoire of Scotland.
Gerard has studied and worked with some of the leading conductors of today having pursued postgraduate conducting courses at the Royal Conservatoire of Scotland under Martyn Brabbins, and studied for two years at the American Academy of Conducting, Aspen Colorado.
He has conducted an enormous range of choral and symphonic works and is much admired for his natural musicianship, clear understanding and breadth of repertoire. Reviews have described his music making as 'thrilling', 'exhilarating' and vibrant'
Gerard is passionate about music in education and is an inspirational conductor for youth orchestras. He is Principal Conductor of the Glasgow Sinfonia, Edinburgh Symphony Orchestra, East Renfrewshire Schools' Symphony Orchestra and has conducted the RSNO on many occasions.
Gerard became conductor of Ayr Choral in 2001.
"Since my appointment as conductor of the Ayr Choral, we have gone back to mainstream repertoire, with an occasional foray into lesser known pieces. The AC is a mixed choir made up of music readers and very impressive non readers. Over the last 15 years we have successfully covered an ambitious and wide repertoire performed to a high professional standard, and with some of the most highly regarded soloists in Scotland and the UK.
We have also premiered works by some of Scotland's best known composers, including our patron Sir James MacMillan.
The trip to Ayr, to work with the choral, is one of the highlights of my week. Our performances together some of the finest."
Accompanist – Morag Walton
Morag graduated with a B. Mus. (Hons) at Glasgow University in 1969, followed by three and a half years teaching music in Ayr and Prestwick Academies.
With a young family, she started teaching piano at home in 1979, developing the talents of many local young people to a very high standard.
She initially joined ACU in 1971 for one concert and returned to the alto section in 1975. She has worked with four conductors as singer and accompanist – William Bowie, Stewart Linton, Hamish Good, and Gerry Doherty.
In 1994 Morag was appointed accompanist, showing considerable skill and an intuitive talent for reading the conductor's mind!
She has been a church organist and choir leader since 1987 at Castlehill and subsequently St Leonard's churches in Ayr.
For three years Morag led an all-female unaccompanied group, 'Serenata', which performed locally for various charities.
In all her roles Morag has written her own arrangements of many choir pieces, including for carols sung by Ayr Choral.